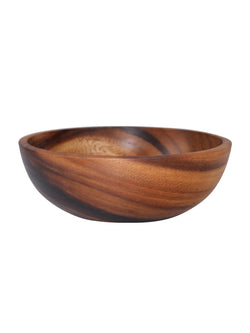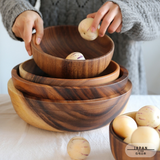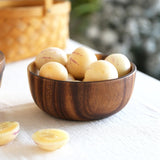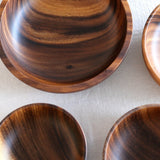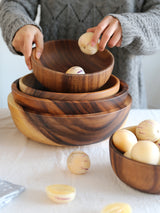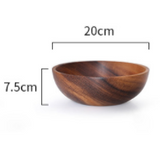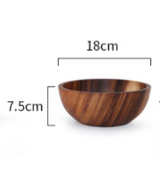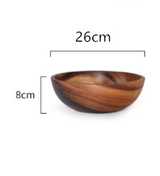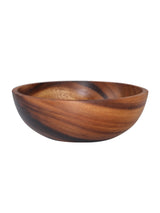 Rediscover the art of dining with the "Akashiya" Acacia Bowl and Salad Bowl
An ode to acacia : the best wooden tableware
Acacia wood, renowned for its sturdiness and natural elegance, is at the heart of our "Akashiya" Bowl and Salad Bowl. Each piece, meticulously shaped, mirrors the Japanese artisan craftsmanship, blending beauty, durability, and functionality.
Versatility and choice
Whether it's a small bowl for your morning fruits or a large salad bowl for festive meals, the "Akashiya" range caters to all your needs. With 8 sizes available, including the majestic 26X8cm and 20X7.5cm, you'll find the perfect companion for every occasion.
Essence of tradition
Drawing inspiration from the age-old art of Japanese culture, each "Akashiya" acacia bowl and salad bowl captures the essence of tradition, offering you an enriching culinary experience.
Unparalleled advantages of acacia
Beyond its alluring aesthetics, acacia wood is recognized for its wear resistance, longevity, and its ability to keep food fresh. It's a preferred choice for culinary enthusiasts who value both quality and style.
A touch of elegance for every table
Whether placed on a rustic countryside table or a sleek modern one, the "Akashiya" bowl and salad bowl add a touch of sophistication, ensuring every meal is served with a dash of Japanese elegance.
"All size" includes: "12X6cm" + "16X7cm" + "10X6cm" + "8X6cm" + "14X7cm"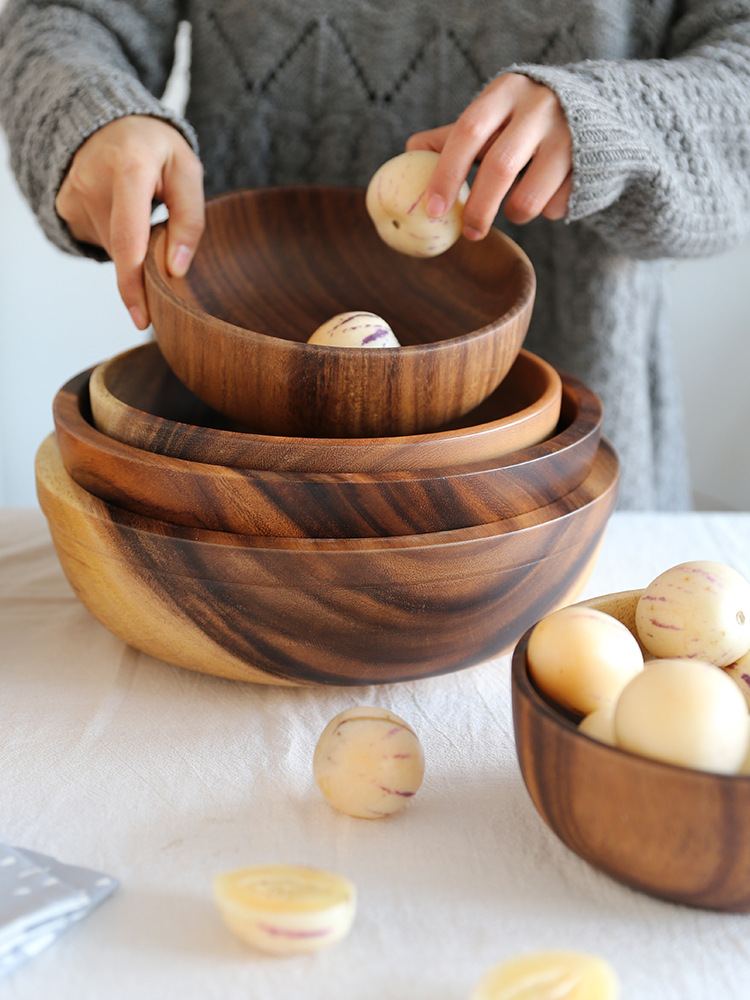 Delivery is free!
We carefully pack your items and ship them within 48 hours.
Our delivery times are generally between 10 and 15 days.
Once your order has been shipped, you will receive an email with a tracking number you can use to follow your order. 
Any item received broken or damaged will be resent at our expense - subject to sending photos of the damaged items as proof. 
This site is 100% secure.

Firstly, the site you are visiting is on an HTTPS server (the little padlock on the left-hand side of the URL on this page is there to remind you of this).

Most sites only secure their "shopping cart" and everything related to checkout. On this site, ALL PAGES are secure and cannot be hacked or targeted by malware.

Finally, all credit card payments are 100% secured by the Stripe platform according to International interbank security measures. Stripe allows you to make your online purchases with complete security and peace of mind.