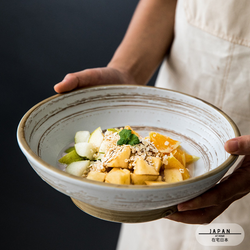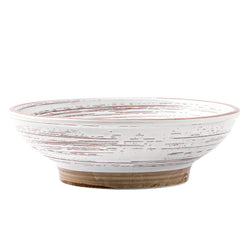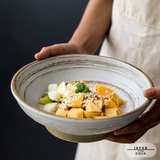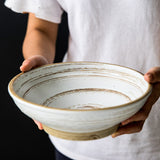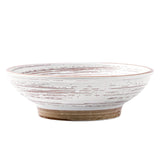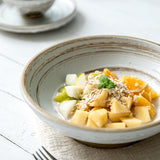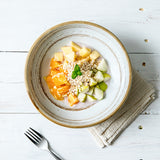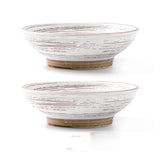 Dive into Japanese serenity with the "Zenbo" Ramen Bowl
Serenity in a bowl
The magic of Japanese tableware unveils itself through our "Zenbo" Ramen Bowl. Every hand-painted stroke and curve is an invitation to a journey into ancient Japan, where the simple act of dining transforms into a meditative experience.
Exceptional craftsmanship
Part of the Old Times Series, this bowl embodies an unmatched craftsmanship. Its delicately molded porcelain breathes tradition and the care of expert hands.
More than just a bowl
Designed for daily utility, the "Zenbo" is perfect for savoring ramen, cereals, or any other delicate dish. With its microwave, dishwasher, and refrigerator compatibility, it harmoniously blends aesthetics with functionality.
Quality and functionality
Featuring a premium design, its fine porcelain is both smooth and resilient. Easy to hold, seamless, and free from roughness, this bowl combines robustness with elegance, making every use a privileged moment.
A natural and refined touch
The simple and natural design of the "Zenbo" bowl evokes the tranquility of Japanese landscapes, adding a touch of serenity to your table setting. Whether used individually or as a set of 2 packs, its beauty remains unparalleled.
Delivery is free!
We carefully pack your items and ship them within 48 hours.
Our delivery times are generally between 10 and 15 days.
Once your order has been shipped, you will receive an email with a tracking number you can use to follow your order. 
Any item received broken or damaged will be resent at our expense - subject to sending photos of the damaged items as proof. 
This site is 100% secure.

Firstly, the site you are visiting is on an HTTPS server (the little padlock on the left-hand side of the URL on this page is there to remind you of this).

Most sites only secure their "shopping cart" and everything related to checkout. On this site, ALL PAGES are secure and cannot be hacked or targeted by malware.

Finally, all credit card payments are 100% secured by the Stripe platform according to International interbank security measures. Stripe allows you to make your online purchases with complete security and peace of mind.