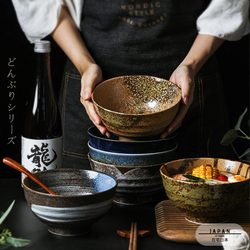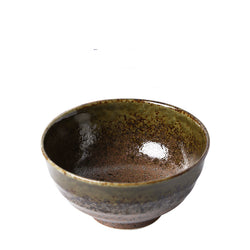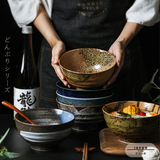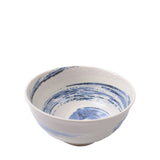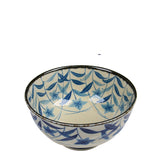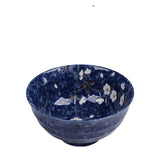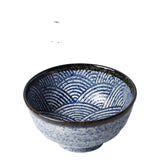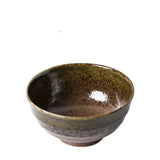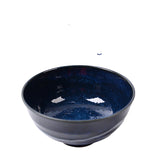 Discover the "Konkurīto" Ramen Bowl, the Perfect Blend of Tradition and Modernity
An Original Showcase for Your Ramen
The "Konkurīto" Ramen Bowl offers an original aesthetic that will undoubtedly appeal to lovers of Japanese cuisine. Made with over 45% bone powder, this bowl boasts exceptional sturdiness. Its floral patterns provide a touch of refinement that will make each meal a special occasion.
Six Finishes to Suit Your Tastes
The "Konkurīto" Ramen Bowl comes in six finishes, each more beautiful than the last. Whether you prefer a sober and minimalist aesthetic or are more inclined towards a richer design, you're sure to find the perfect bowl to suit your tastes among our selection.
An Ideal Size for a Complete Meal
With a diameter of 17 cm (6.69 inches) and a height of 8.8 cm (3.46 inches), the "Konkurīto" Ramen Bowl is ideally sized to hold a generous portion of your favorite ramen.
"Konkurīto": A Name That Suggests Modernity
The name "Konkurīto" is the katakana transcription of the word "concrete", a construction material emblematic of the modern era. This choice of name symbolizes the alliance between tradition and modernity represented by this bowl.
Simple Maintenance for Daily Use
The "Konkurīto" Ramen Bowl is a utensil designed for daily use. It is dishwasher-safe, greatly simplifying its maintenance. In addition, it comes with a ramen spoon for a complete culinary experience.
Make every meal a moment of delight with the "Konkurīto" Ramen Bowl, a true gem of Japanese tableware.
Delivery is free!
We carefully pack your items and ship them within 48 hours.
Our delivery times are generally between 10 and 15 days.
Once your order has been shipped, you will receive an email with a tracking number you can use to follow your order. 
Any item received broken or damaged will be resent at our expense - subject to sending photos of the damaged items as proof. 
This site is 100% secure.

Firstly, the site you are visiting is on an HTTPS server (the little padlock on the left-hand side of the URL on this page is there to remind you of this).

Most sites only secure their "shopping cart" and everything related to checkout. On this site, ALL PAGES are secure and cannot be hacked or targeted by malware.

Finally, all credit card payments are 100% secured by the Stripe platform according to International interbank security measures. Stripe allows you to make your online purchases with complete security and peace of mind.