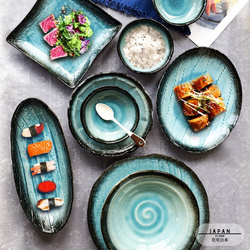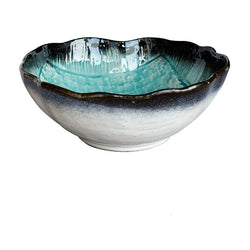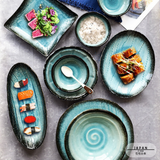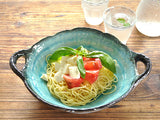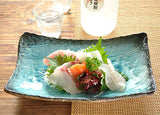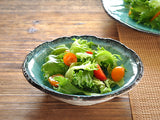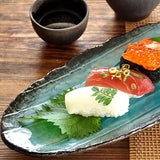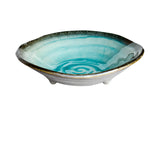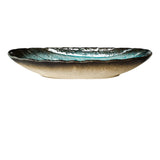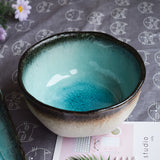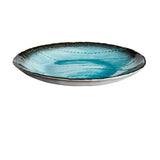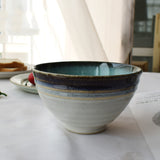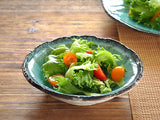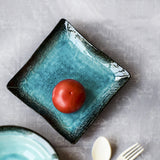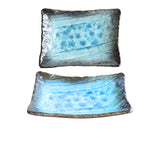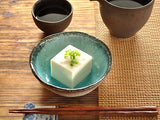 Take a culinary journey with our "Itadakimasu" Japanese dishware
Experience the beauty and tradition of Japan right at your dining table with our high-end "Itadakimasu" dishware. Each piece is a true work of art, made from high-quality pottery and subtly colored to reflect the essence of Japanese culture.
Unmatched gastronomic experience
The "Itadakimasu" Japanese dishware elevates your meals to a whole new level. Our pieces are perfect for creating an authentic and sophisticated ambiance at your meals, whether you're serving a formal dinner or a casual family meal. Each piece is designed to be both functional and stylish, making every meal memorable.
Exceptional quality
Our "Itadakimasu" Japanese dishware is made from superior-quality pottery, using the traditional underglaze color technique. Solid color patterns give each piece a unique and aesthetically pleasing appearance. The attention to detail and finishing on each piece ensures durability and beauty that will last for many years.
Varied choice
No matter the occasion, our "Itadakimasu" dishware has a piece that will perfectly suit. From deep bowls to oval plates, long dishes to small square plates, each item is carefully designed to meet your culinary needs. Enjoy the luxury of customizing your table service with our selection of shapes and sizes.
Meaning of "Itadakimasu"
The name of our collection, "Itadakimasu", is a traditional Japanese term used to express gratitude before a meal. It symbolizes a deep appreciation for all the efforts that have gone into preparing the food, from field to table. By choosing our "Itadakimasu" dishware, you are embracing this spirit of gratitude and appreciation for every meal you savor.
Authenticity and convenience
Each piece of our "Itadakimasu" dishware is handcrafted, which may result in slight variations in color shades. This particularity makes each item unique, adding to its charm and authenticity. Despite their apparent delicacy, these pieces are durable and can be used in the dishwasher and microwave for your convenience.
Rediscover the Japanese art of table setting with our "Itadakimasu" dishware collection. You're not just buying dishware, you're inviting Japanese culture to your table.
Delivery is free!
We carefully pack your items and ship them within 48 hours.
Our delivery times are generally between 10 and 15 days.
Once your order has been shipped, you will receive an email with a tracking number you can use to follow your order. 
Any item received broken or damaged will be resent at our expense - subject to sending photos of the damaged items as proof. 
This site is 100% secure.

Firstly, the site you are visiting is on an HTTPS server (the little padlock on the left-hand side of the URL on this page is there to remind you of this).

Most sites only secure their "shopping cart" and everything related to checkout. On this site, ALL PAGES are secure and cannot be hacked or targeted by malware.

Finally, all credit card payments are 100% secured by the Stripe platform according to International interbank security measures. Stripe allows you to make your online purchases with complete security and peace of mind.