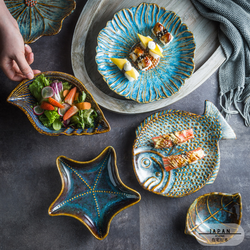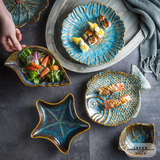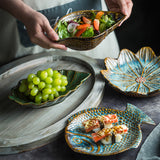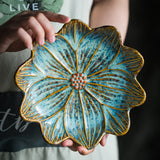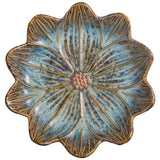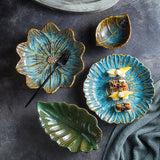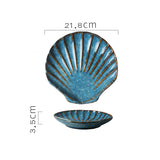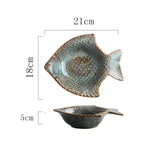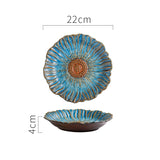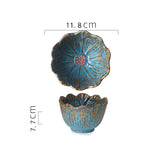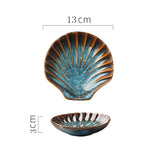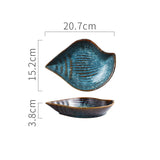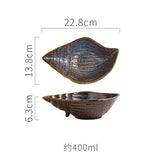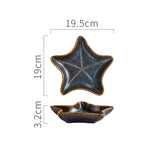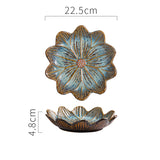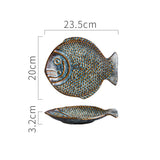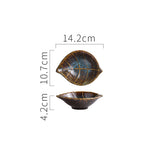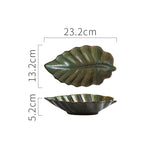 Dive into Nature with "Wakasa-Wada" Japanese Tableware
The "Wakasa-Wada" collection takes you on a journey to a small Japanese fishing village, through a range of handcrafted tableware inspired by shapes found in nature.
An Escape into Nature
The "Wakasa-Wada" collection offers a genuine escape into nature. Each piece represents a natural element: fish, starfish, leaf, lotus, orchid, and many more. These unique shapes bring a touch of originality and charm to your table.
Hand-Painted for a Unique Finish
Each piece in this collection is hand-painted, making every item unique. The dominant shades of blue remind us of the sea, and the touches of magnificent colors bring visual richness to every meal.
The Inspiration of Wakasa-Wada
The name of this collection, "Wakasa-Wada", comes from a small, nature-rich Japanese fishing village. It's this essence that we've captured in our collection, to let you discover and appreciate the harmony and balance of Japanese nature at home.
Exceptional Craftsmanship
The "Wakasa-Wada" collection is a true expression of exceptional craftsmanship. The handmade process ensures the quality of each piece and highlights the beauty and simplicity of nature-inspired shapes.
By choosing the "Wakasa-Wada" collection, you invite nature to your table while supporting local craftsmanship. Each meal becomes a privileged moment, a journey through the natural landscapes of Japan.
Delivery is free!
We carefully pack your items and ship them within 48 hours.
Our delivery times are generally between 10 and 15 days.
Once your order has been shipped, you will receive an email with a tracking number you can use to follow your order. 
Any item received broken or damaged will be resent at our expense - subject to sending photos of the damaged items as proof. 
This site is 100% secure.

Firstly, the site you are visiting is on an HTTPS server (the little padlock on the left-hand side of the URL on this page is there to remind you of this).

Most sites only secure their "shopping cart" and everything related to checkout. On this site, ALL PAGES are secure and cannot be hacked or targeted by malware.

Finally, all credit card payments are 100% secured by the Stripe platform according to International interbank security measures. Stripe allows you to make your online purchases with complete security and peace of mind.